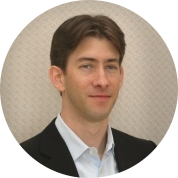 Vested IP was founded by Lang McHardy.  Lang has over 20 years of experience in intellectual property and technology with a frequent focus on medical device technologies, energy storage, renewable energy, software, and financial services. As a patent agent, consultant, and entrepreneur, Lang has supported companies at all stages in capturing, securing, evaluating, analyzing and leveraging the value of their intellectual property.
Lang began his career in IP performing patent prosecution and legal support at a major southern California IP boutique law firm, then transitioned to an IP financial consulting firm where he provided IP valuation and strategic analysis support to clients from large multinationals to pre-revenue startups.
Lang earned his BS in Mechanical Engineering with a Philosophy minor  from Cal Poly, San Luis Obispo, and is a Patent Agent registered to practice in the U.S. Patent and Trademark Office.
Contact Lang: